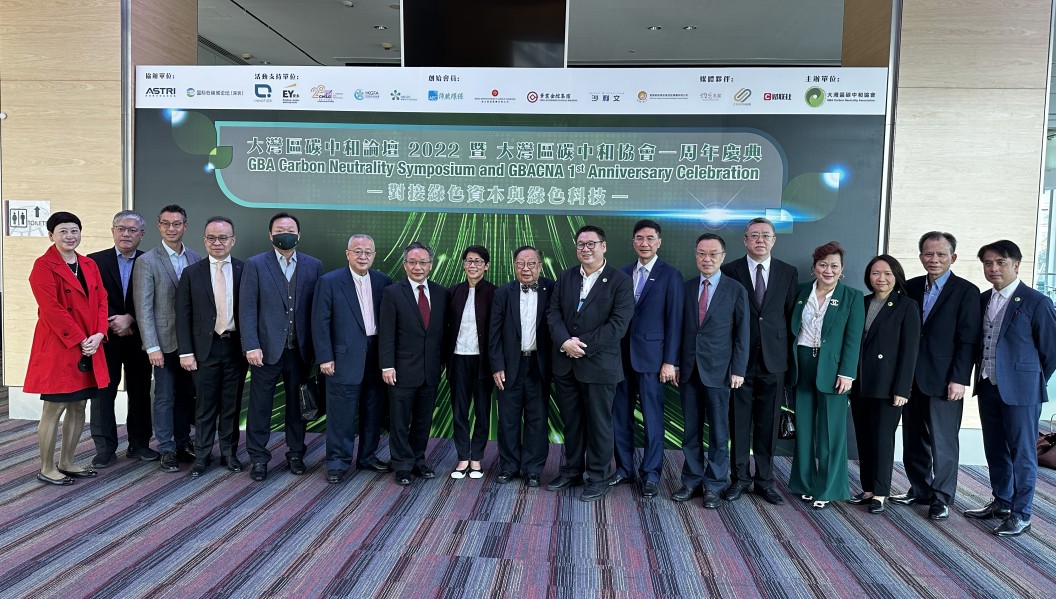 Chairman of King Stone attends GBA Carbon Neutrality Symposium 2022 cum 1st Anniversary of GBA Neutrality Association
GBA Carbon Neutrality Symposium 2022 cum 1st Anniversary of GBA Neutrality Association has been held at the Charles K. Kao Auditorium, Science Park, Shatin, Hong Kong on 8 December 2022, attracting participants from all walks of life to share their views on the topic of carbon neutrality. In addition to the demonstration of the latest carbon reduction technology, stakeholders from the government, industry and academia also joined the Symposium to deliver their keynote speeches.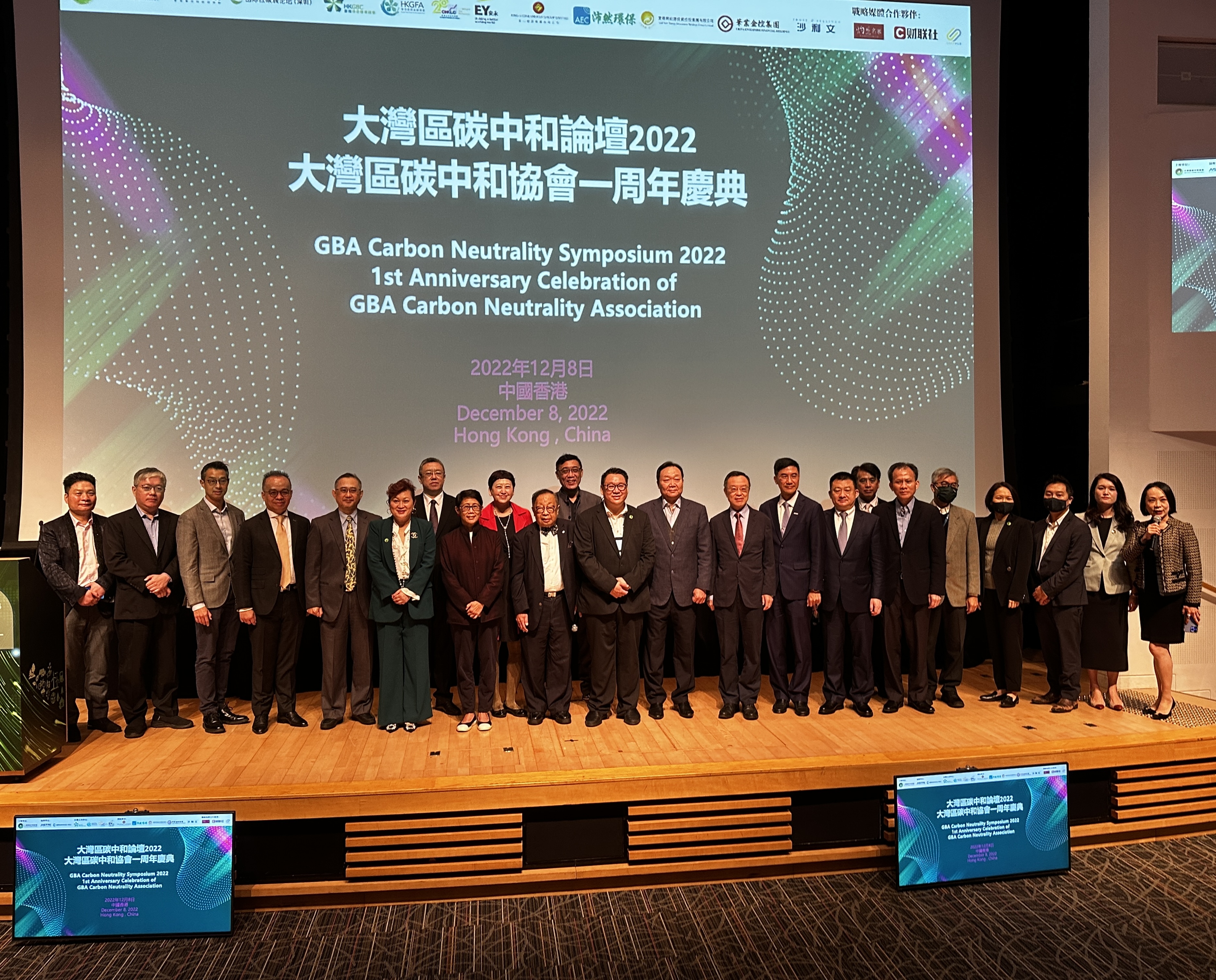 Mr. LIU Li, the Vice president of King Stone Energy Group Limited, participated in the afternoon roundtable session on the topic of "Hydrogen energy and storage: High risk or high return?"saying that the development of hydrogenic energy is gradually getting on track in the Mainland market. He also used the National Hydrogen Strategy of Canada as an example to show the great potential of hydrogenic energy.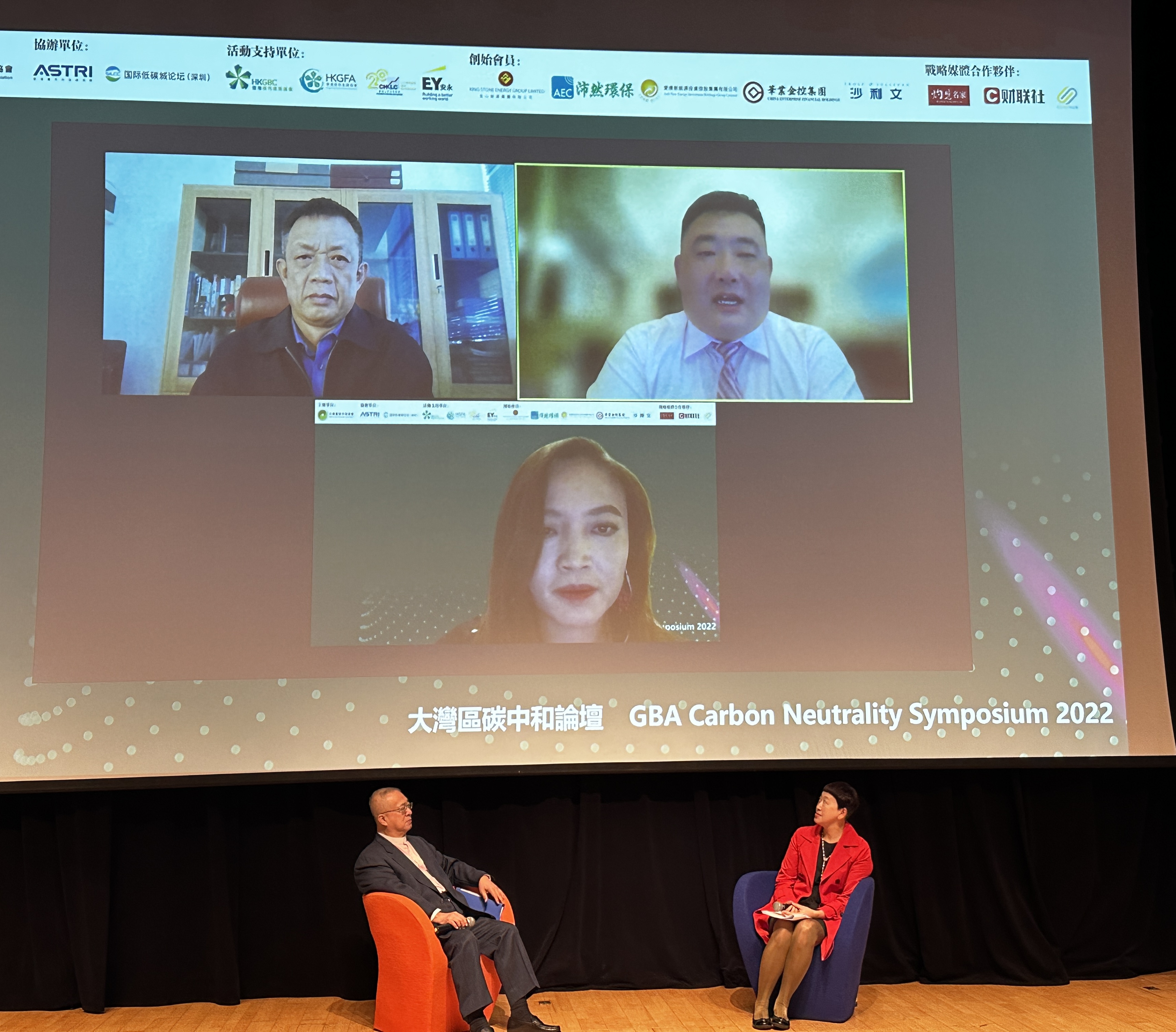 Mr. XU Zhuliang, the Chairman of King Stone Energy Group Limited and Founding Vice President of GBA Carbon Neutrality, summarized the achievements the Association had made over the past year – organized more than 60 events and shared the latest trends on carbon neutrality with its 76 members. Mr. XU believed that 2022 will be a tipping point for human beings to use clean energy, thanks to the development of new technologies using hydrogen as a raw material to generate energy or make hydrogen batteries, and it is foreseeable that hydrogenic energy will become the preferred power source in the future. Looking ahead, Mr. XU said that the Association will continue to dedicate its efforts to bring to the public more resources and information on carbon neutrality, hoping everyone to take part and make a contribution in promoting carbon neutrality.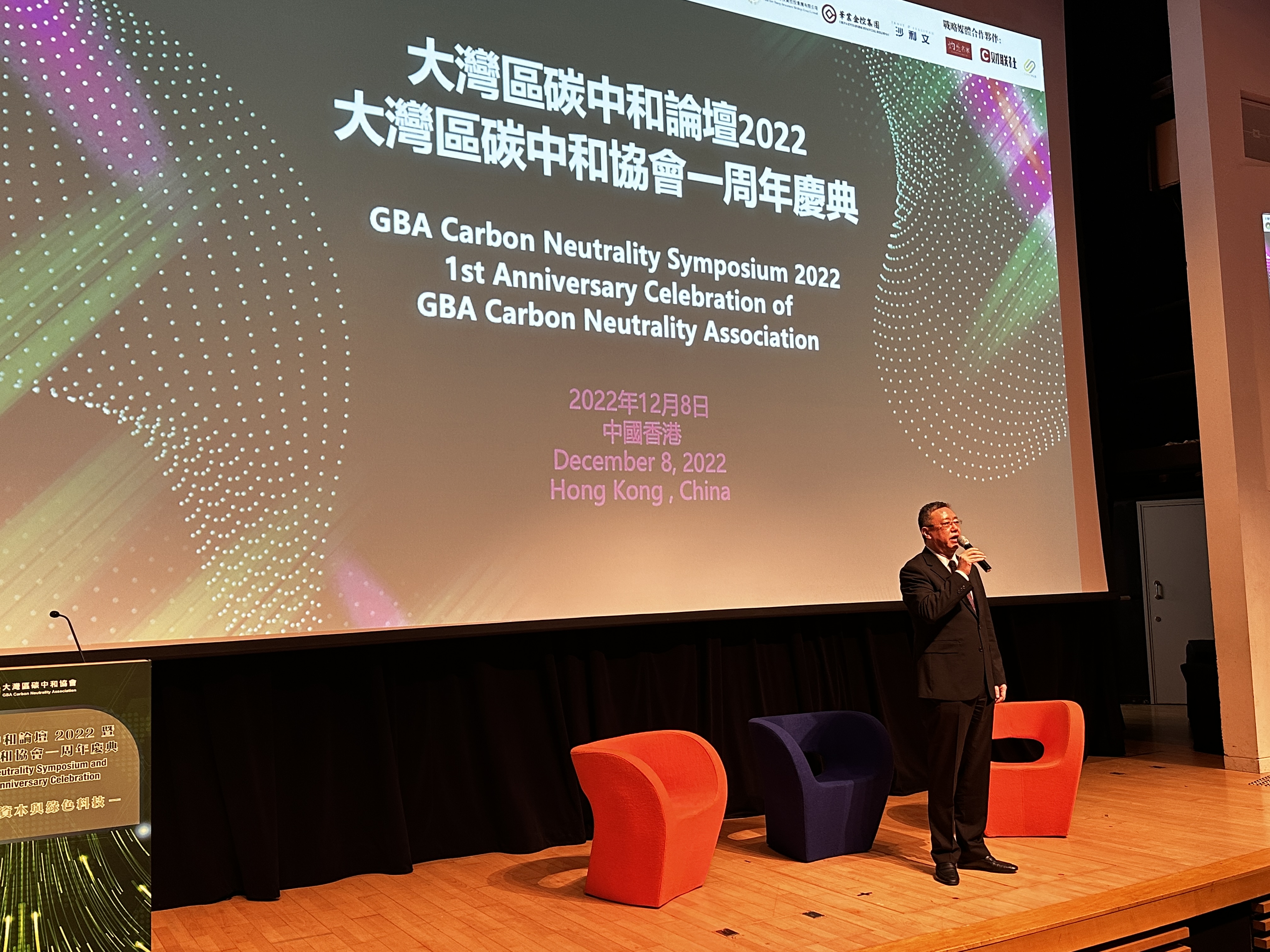 ---